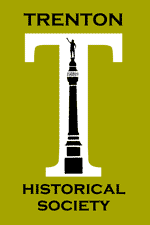 Victory Parade
1931 Cathedral

There are 107 members of the 1931 graduating class of Cathedral High School:

Christopher E. Andreas
Joseph G. Barrett
Mildred A. Bartram
Mary E. Bennett
Dolores M. Black
Richard J. Borne
John V. Bowden
Helen M. Bretschge
John S. Burke
Elizabeth M. Casey
Helen T. Carlin
Joseph A. Caulfield
Rose P. Celentana
Mildred A. Clark
Charles J. Clark
Helen A. Clark
Mary A. Cleary
Marie A. Combs
Mary E. Connelly
John T. Connor
Thomas L. Convery
Mary C. Coughlin
Charles H. Cryan
Mary A. Culliton
Edward J. Cunningham
John J. Daley
Margaret H. Dalton
Gladys A. DeBlois
Kermit F. DeBlois
Loretta F. Delaney
Grace Doolan
James J. Dorley
Anna M. Durcanin
Herbert J. Eccles
Doris T. Endebrock
Julia M. Erdy
Robert M. Falcey
Margaret M. Farley
Daniel J. Finnegan
Antoinette M. Fiumenero
Catherine T. Flynn
Ernest H. Frenking
Genevieve E. Gaynor
William J. Gough
Katherine A. Grace
Margaret R. Grady
Ruth C. Geronemo
Leo A. Gudebski
Madeleine A. Haines
Jane A. Hardiman
Owen R. Healey
John E. Henry
Harry J. Hirsch
Miriam C. Holt
Helen T. Jaskowski
Delia M. Joseph
Kathryn T. Joyce
Raymond J. Joy
Dorothy M. Kalisch
Catherine T. Kelley
Etta M. Kelly
James A. Kelly
Nora M. Kelly
Vincent L. Kelty
Joseph M. Kurtz
Anna R. Labeska
Winifred M. Lally
Ethel O. Loth
Catharine V. Lynn
Stephen P. Mackiewicz
Stephen J. Maliszewski
Elizabeth A. Malone
Mary F. Malone
Francis P. Masteron
Frederick J. Matheis
John J. McCormick
Marie A. McGovern
Mary R. Mullen
John J. O'Brien
Mary C. Owen
Thomas F. Patten
Vincent J. Pesce
Robert J. Pollock
Vora A. Prickett
Walter A. Radziwon
Kathleen M. Roche
Anna M. Rose
Margaret M. Ryan
Raymond J. Ryel
Theresa A. Shea
Joseph J. Shields
Gertrude R. Smith
Jean C. Stacewicz
Lawrence R. Stanton
Harry F. X. Stults
Henry L. Szul
John B. Thompson
Margaret T. Tracey
John C. Tress
Margaret B. Tress
Francis J. Tyrell
Anthony J. Velivus
Marguerite J. Walsh
Rita T. Warfel
Cecelia M. Weber
Eleanor L. Yard
Henry J. Zielinski
<![if !supportEmptyParas]> <![endif]>
This yearbook listing was generously transcribed by Candy Jens.
Up To Top / Home
The Society : About Us / Artifacts Committee / Education Committee / Preservation Committee / Membership / Contact Us / Events
Our History : Sights & Sounds / 1929 History / Old & New / Hill Diaries / Chronological Indexes / Trenton Made / Documents
Your Ancestors : Research Services / Obituaries / City Directories / High School Yearbooks / Cemeteries
The City : Buildings / Historic Districts / North Ward Survey / Street Names / Local Links
Search Our Site